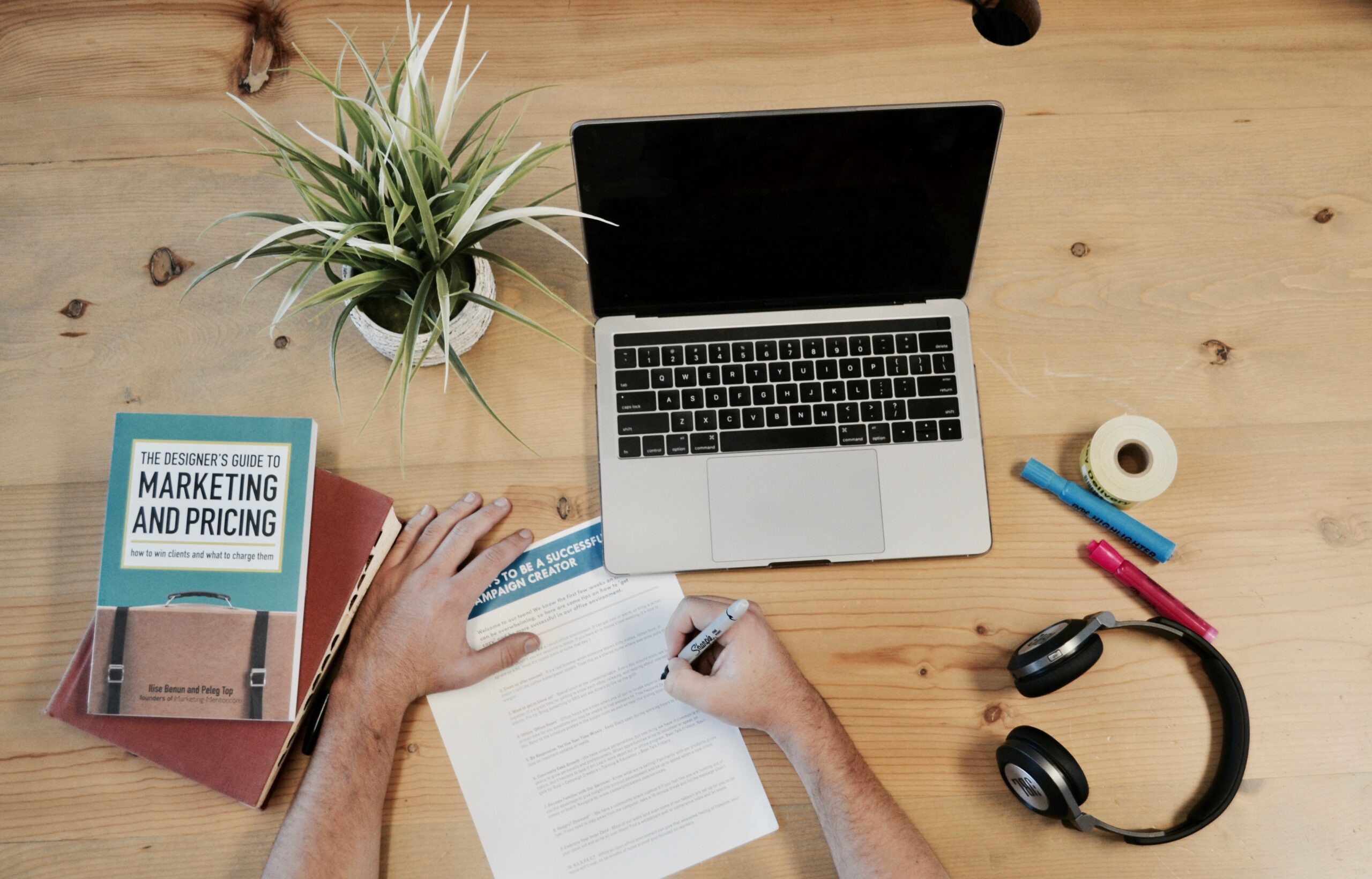 Five Winning Digital Marketing Strategies for 2023
In our fast-paced digital world, nothing stands still for very long. Especially not in business. The shifting sands of markets, consumer trends and technology – not to mention the current economic volatility buffeting us all – mean leaders and decision makers have to keep their fingers on the pulse and be ready to move with speed and agility as opportunities and challenges present themselves.
Marketing is right at the cutting edge of this dynamic commercial environment. For a start, keeping up with your customers – their habits, their preferences, their concerns, and how they change over time and across demographics – is key to building a brand and maintaining successful sales strategies.
But marketing is also one of the main points where business and technology intersect. When you talk about how you reach your audiences, how you build relationships with them, how you sell your proposition, so much of it happens online these days.
And online no longer simply means building and running your own website. These days, digital marketing takes place in a complex multi-channel environment that includes mobile, social, comparison sites and marketplaces, branded apps and search. It's the site of near continuous innovation, with emerging technologies like AI, voice, immersive / extended realities (e.g. VR and AR), blockchain and more all shaping the way brands engage with customers in the digital realm.
In marketing, you can no longer afford to simply rely on tried and tested strategies that have worked in the past. You simply have to be open to new ideas and ready to embrace the future, otherwise you risk being left behind.
So what is next in digital marketing? Where should you be focusing energy and resources to get maximum returns on your campaigns in the next 12 months and more? Here are five trends that we've picked out as winners for 2023 and beyond.
Although digital marketing is a highly dynamic, changeable field, there are some things that don't change. And that includes just how important content is.
Put it this way – there is an awful lot of 'stuff' online. If you want to cut through and grab the attention of people, your 'stuff' has to be high quality. It has to be interesting and engaging. It has to serve a purpose, like answering a potential customer's questions or providing them with extra information that helps them out. It has to have a 'wow' factor that might convince people to share your content on social media, increasing its value by extending its reach. And it has to give people a reason to keep coming back to your channels.
Yes, good content can do a lot for your business online. That won't change any time soon. But what we will see is a greater range of content types becoming relevant.
Video-on-demand and live streaming are exploding in popularity, especially on social platforms with a younger user demographic such as TikTok and Twitch. Video is becoming a must-have for brands aiming to appeal to younger audiences.
Interactive content – things like quizzes, polls, competitions, games and any kind of graphics/media that visitors can manipulate and explore for themselves – is another hot trend. By 'gamifying' content, not only do you increase engagement by making it entertaining, you also create a means to collect data directly from people.
So looking ahead to 2023, our advice to businesses would be to plan to diversify your content strategies. That's not to say that the old favourites won't still have value – high quality, easily navigable product pages are still essential for ensuring customers can find what they want quickly and easily, while a well-written blog remains a low-cost way to keep your content fresh and therefore help to keep your search engine rankings high.
But the more content types you add, the more you are likely to require specialist and technical assistance. Speak to the Key Element team about how we can help you out, from evolving your content strategy to production and management.
Create complete shopping journeys on social
Social media has long had an important role to play in digital marketing. With 4.7bn people worldwide actively using one or more social platforms – more than half the world's population – the reach the likes of Facebook, Instagram, Twitter and TikTok offer your brand is unparalleled.
But what is changing is that social media is no longer just a place where users follow their favourite brands and get ideas for what they want to buy. Rather than having to go elsewhere to make the purchase after seeing something they like the look of, social platforms are becoming shopping channels in their own right.
With the likes of Instagram and TikTok pioneering what is known as on-platform buying – or basically, shopping carts in the social platform – it's now possible to create complete shopping journeys within a social site. This matters because it makes things easier for the consumer. Instead of having to click out of their favourite social platform to make a purchase, they can do it all right there. That gives the brands who plan to sell directly on social media an advantage.
Going back to our first strategy, this also creates demand for new types of content specific to social media. For example, whereas in the past having a follower share one of your products with a positive recommendation was great for reach and brand reputation, now you can make that into a sales opportunity. Tracking mentions of your products on social media and adding purchase tags makes them a 'shoppable post'.
Similarly, one of the drivers of livestream content in digital marketing is the burgeoning trend for online influencers to actively sell products via the likes of YouTube, TikTok and Facebook Live – teleshopping reinvented for the social age.
Embracing the growing commercial opportunities presented by social media again means extending your content strategies. But selling direct on social platforms also means expanding your eCommerce capabilities by integrating new channels into your existing platform, so you can share product inventory, shipping, payment etc. Speak to Key Element's web development team to find out more.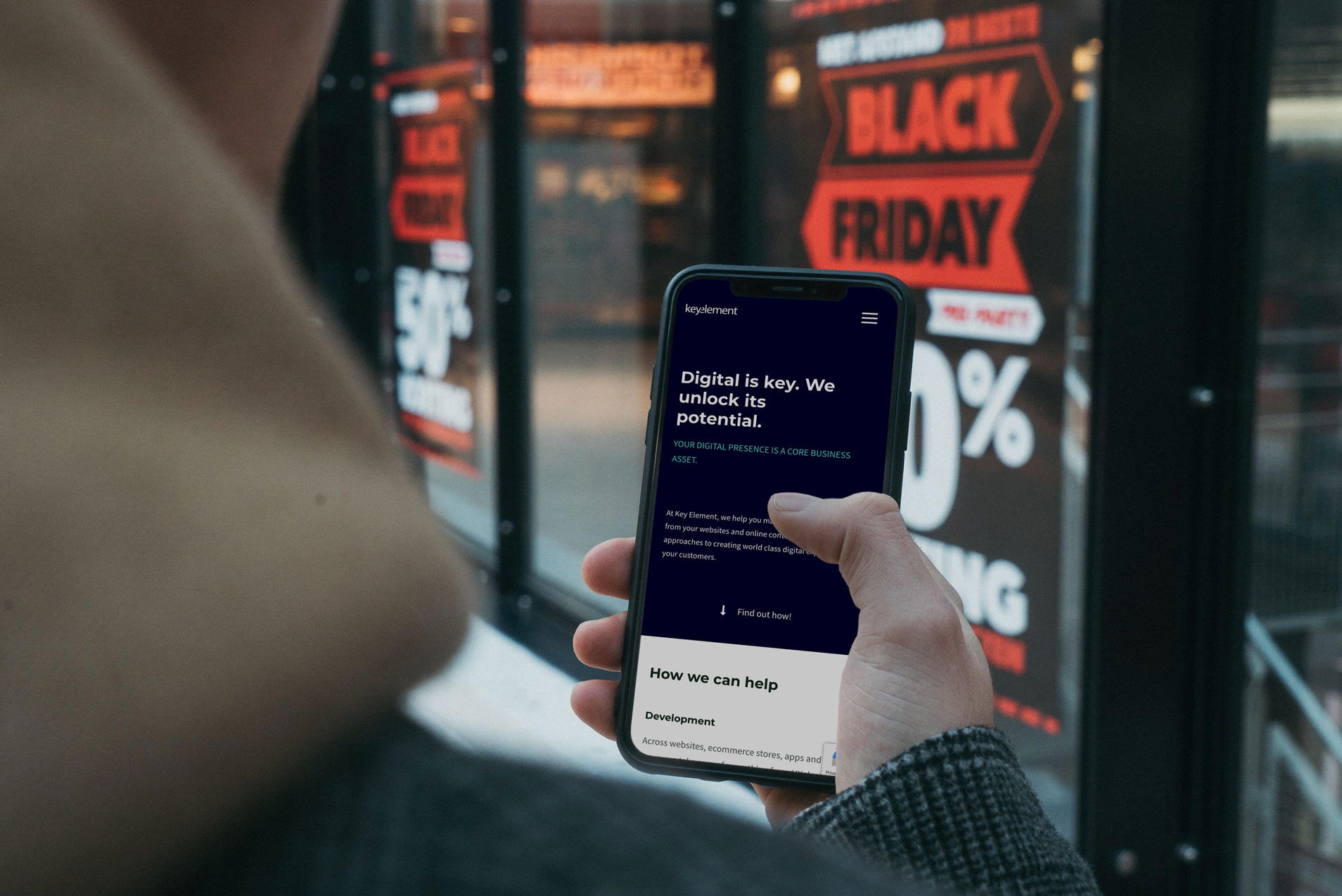 There are good reasons why any venture in on-platform social selling should be tightly integrated with your existing ecommerce capabilities. Indeed, as the number of online purchasing options available continues to increase, it becomes more and more important for businesses to make sure all the channels they use are tied tightly together.
Why? Because consumers don't want variation in the experience they get. Whether they are engaging with you on your own website, on social media, on a mobile app or anywhere else, they want speed, they want convenience, they want engaging content. In other words, they want consistent quality.
Looking forward, great online experiences have to be omnichannel by default. This must embrace the fact that consumers also switch between channels at will, moving from mobile to desktop, from social media to marketplace etc. To deliver consistency, you have to understand where all the different touchpoints with your company are, how your customers move between them, what the best pathways to conversion are, where the pain points are.
That's why we recommend customer journey mapping as a starting point for developing digital strategies, so you can be clear what the options available to your customers are, and how you can best tie them all together in a cohesive way. From there, we also develop and test the end-to-end user experience (UX) to ensure it meets expectations at every step.
Stepping up search - voice, visual and hyper-local
Search has been a mainstay of digital marketing ever since search engines were invented. While consumers have other options for product discovery available these days (e.g. social media, marketplaces), search engines are still the starting point for 68% of all online experiences, and drive more than 10 times more traffic than organic (i.e. non-paid) social campaigns.
The only proviso is, if you want to enjoy that kind of steady flow of traffic to your channels from search, you have to appear high in the search result rankings. And that means taking search engine optimisation (SEO) seriously.
One of the reasons search engines, and Google especially, have remained so dominant as the gatekeepers of web traffic is because they have kept reinventing themselves. Just like Amazon in the ecommerce sphere, Google has kept adding feature after feature to keep itself up to date and relevant. And that means businesses have continuously had to keep updating their SEO strategies to stay relevant, too.
Going forward, SEO strategies need to reflect the fact that web users have more options for how they search than ever before. They can, for example, use Google Lens and similar apps to search based on a photo or image. Or they can use smart assistants like Google Home and Alexa to search with their voice.
The main challenge to businesses these innovations represent is how content is optimised, or made 'search engine friendly'. With image-based search, if you want, say, the picture of a particular product to bring up your company high in the search results, it works much the same as text optimisation. You need to have lots of high-quality images on your site, and they need to be well sign-posted using things like image indexes, descriptive file names and alt tags to make it easy for search engine algorithms to find them.
Voice search, on the other hand, is changing the emphasis in keyword optimisation. Indeed, the idea of making sure pages on your site contain certain frequently used keywords and phrases is because people tend to type search queries using a handful of keywords at most. But when it comes to asking a smart assistant to look something up for us, we're much more likely to speak in full sentences. That means web pages have to be optimised for these longer phrases, too.
Speak to our SEO and content management experts to find out the impact image and voice optimisation can have on your business, and how to do it.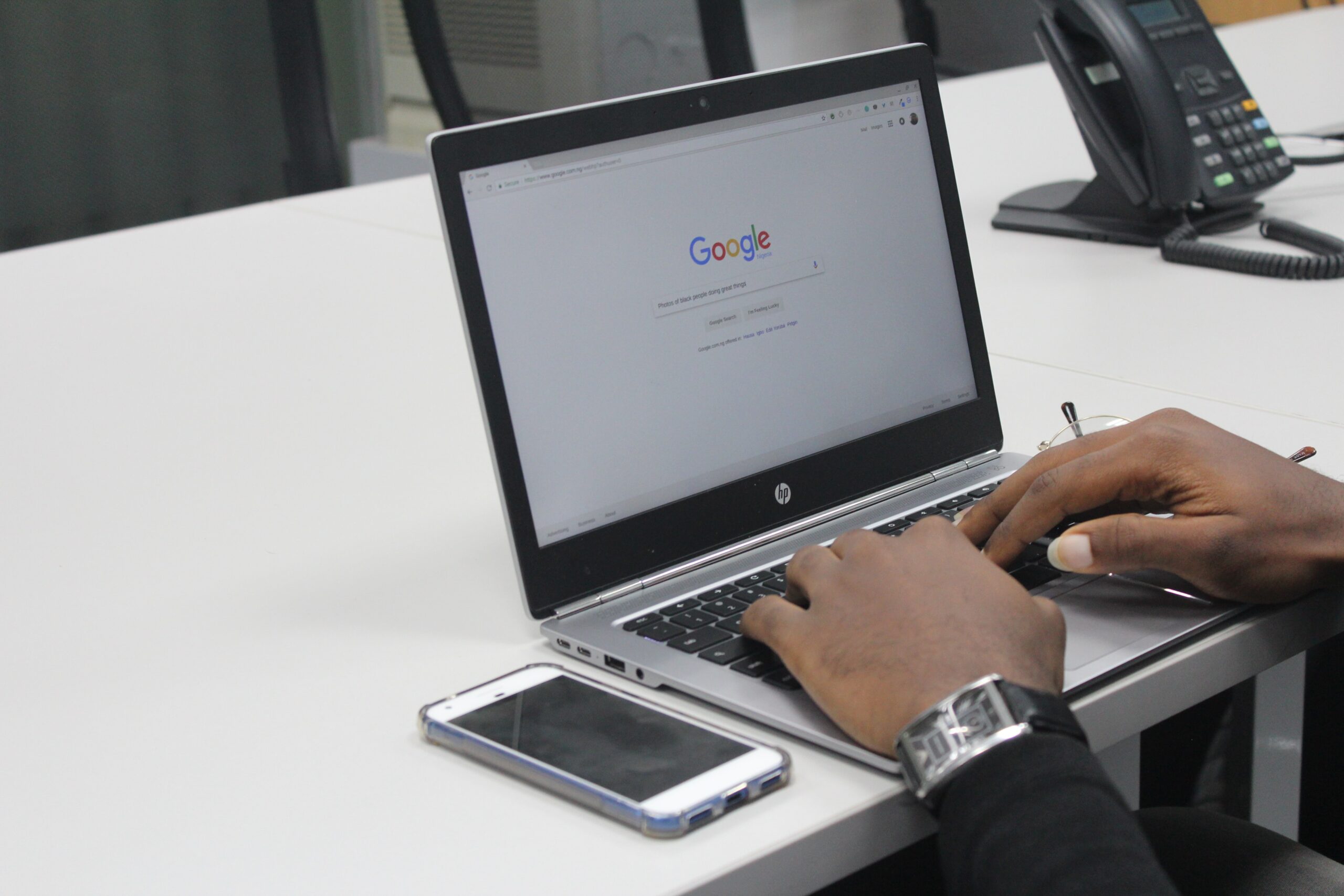 While organic / non-paid search generates more than half of all business web traffic, the fact that paid search itself accounts for another quarter means it also has to be taken seriously. While organic SEO is highly effective if you get it right, it is also both extremely competitive and time consuming. It takes a lot of time and effort to keep a website, let alone multiple web channels, primed for the search bots to find your content.
Paying for advertising through platforms like Google Ads shortens the journey considerably. Saying that, the whole process of analysing keywords, making bids, adjusting budgets and writing ad copy is not exactly straightforward, either. And as this is an area many businesses outsource to external marketers, that just adds to the costs of advertising.
One of the most useful things Google Ads has introduced in recent years is campaign automation. It uses machine learning AI to adjust and optimise campaigns, saving time and expenditure while improving ROI. Speak to our team about the impact it could have on your digital advertising.