digital marketing Insights
See the latest news, features and updates from Key Element below. To find out how we can help your digital marketing strategy thrive, get in touch.
Key Element is a leading provider of digital marketing solutions. We help businesses of all sizes grow their online presence and reach new customers. Our blog is a great resource for businesses of all sizes looking for insights and advice on digital marketing.
Some of the topics we often cover include:
The importance of digital marketing
The different types of digital marketing
How to choose the right digital marketing strategies for your business
How to measure the success of your digital marketing campaigns
In today's digital age, it is more important than ever for businesses to have a strong online presence. Consumers are spending more time online than ever before, and they are using their devices to research products and services, make purchases, and connect with businesses. Digital marketing is the process of using digital channels to reach and engage with your target audience.
There are many different types of digital marketing, and the right mix of strategies will vary depending on your business goals and target audience. Some of the most common types of digital marketing include:
Search engine optimization (SEO): SEO is the process of improving the visibility of your website in search engine results pages (SERPs). It can be done through a variety of techniques, such as optimizing your website's content and structure, building backlinks to your site, and improving your site's loading speed.
Pay-per-click (PPC) advertising: PPC advertising is a type of online advertising where you pay each time someone clicks on your ad. It is a great way to reach people who are already interested in what you have to offer.
Social media marketing: Social media marketing is the use of social media platforms to connect with your target audience and promote your business. It can be done through a variety of activities, such as sharing content, running contests, and engaging with your followers.
Email marketing: Email marketing is a great way to stay in touch with your customers and promote new products or services. It can also be used to generate leads and drive traffic to your website.
Content marketing: Content marketing is the creation and distribution of valuable, relevant content to attract and retain a clearly defined audience — and, ultimately, to drive profitable customer action.
How to Choose the Right Digital Marketing Strategies for Your Business
If you're not sure where to start with your next digital marketing campaign get in touch with us today to find out how we can help.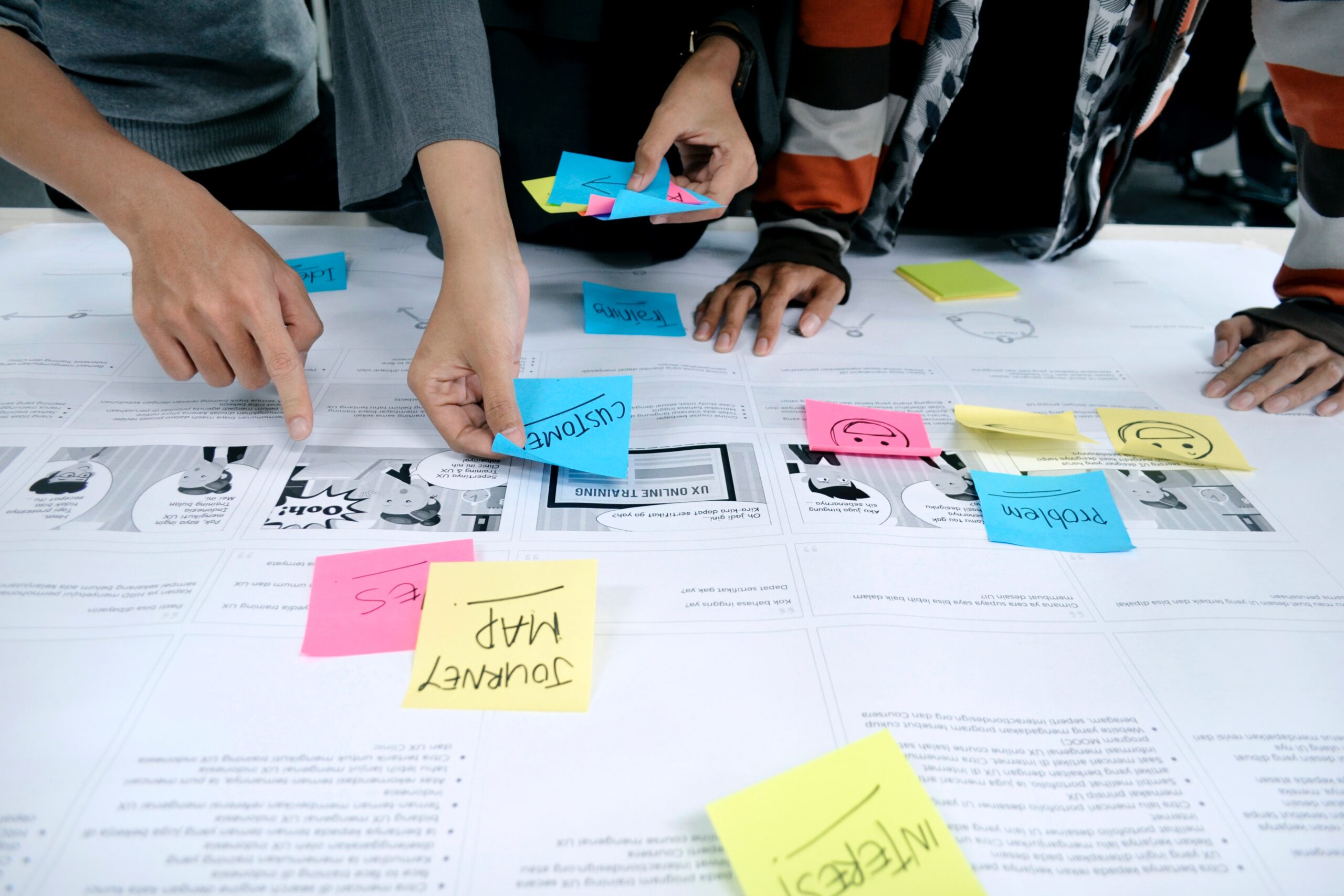 Digital Marketing
As we discussed in our previous post, SEO is the process of optimising your website's structure and content so that it is easier for search engines to discover and categorise, and so that your content is likely to feature higher
Speak to a member of the team to see how we can help with your next project.