Creating seamless digital experiences for a growing client
Watersports and outdoor adventure specialist Nomad Sea Kayaking was already an existing client of ours. A few years ago, we built their first dedicated
online booking platform
so customers could arrange and purchase excursions and courses through their website, along with an accompanying content management system (CMS) and
customer relationship management
(CRM) solution.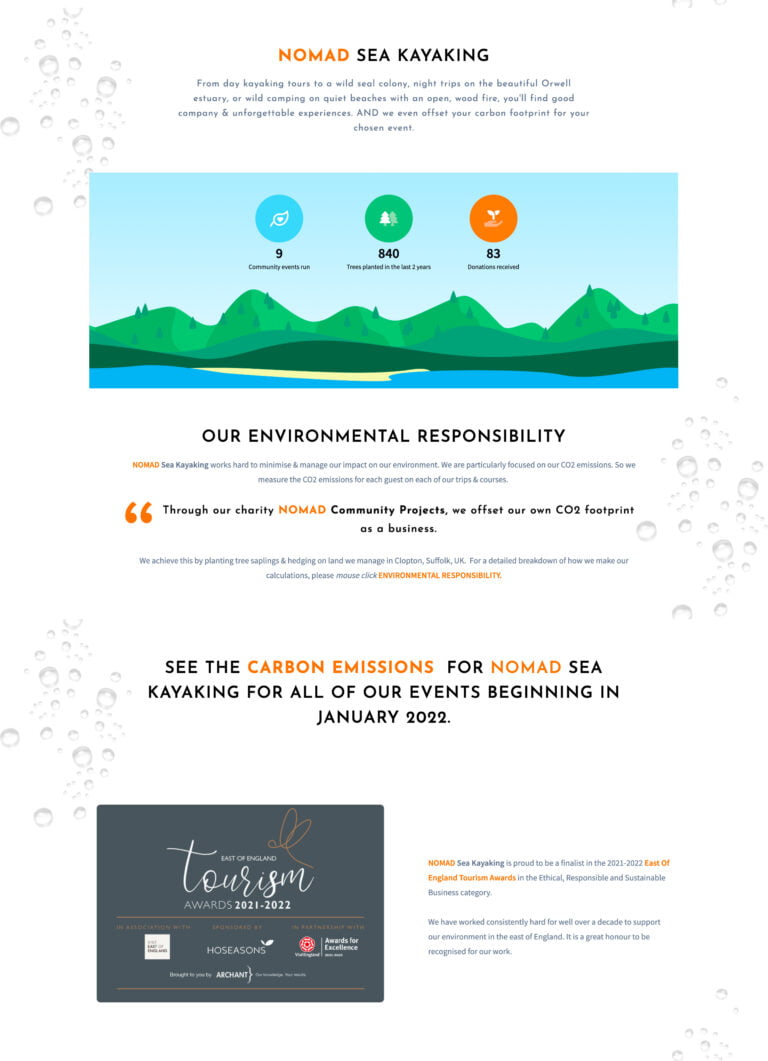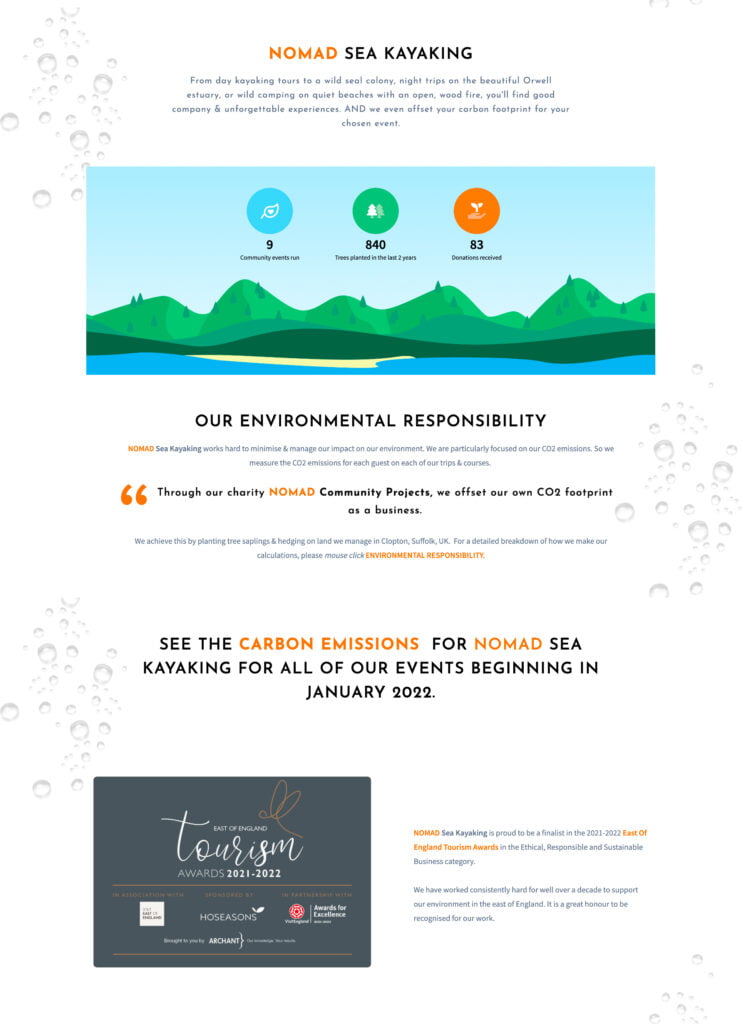 The challenge
Watersports and outdoor adventure specialist Nomad Sea Kayaking was already an existing client of ours. A few years ago, we built their first dedicated online booking platform so customers could arrange and purchase excursions and courses through their website, along with an accompanying content management system (CMS) and customer relationship management (CRM) solution.
As Nomad's business continued to grow, they came to the conclusion that they needed to offer customers an even slicker, better integrated, more seamless online experience. More than just a booking solution, the company now wanted a single digital hub from which to run all its activities – tours and courses, sales of watersports equipment, a membership scheme and crowdfunding for eco-conscious community projects.
Once again, Nomad turned to Key Element to deliver. After consulting at length with them on what their
digital strategy
was going forward, we recommended a revamp of the entire website from the ground up, which would allow us to tailor all systems to the company's specific needs, and build different assets so they performed optimally with one another.
We have worked with Key Element for well over 6 years now and on to our second major website build. Rob and his team have been proactive and responsive, the benefit of knowing & understanding our business over the years. The company is solid with good security and reliable resources. We highly recommend working with them for a functional and productive website.
Tom Weald, Operation Manager, NOMAD Ventures Limited

Development & engineering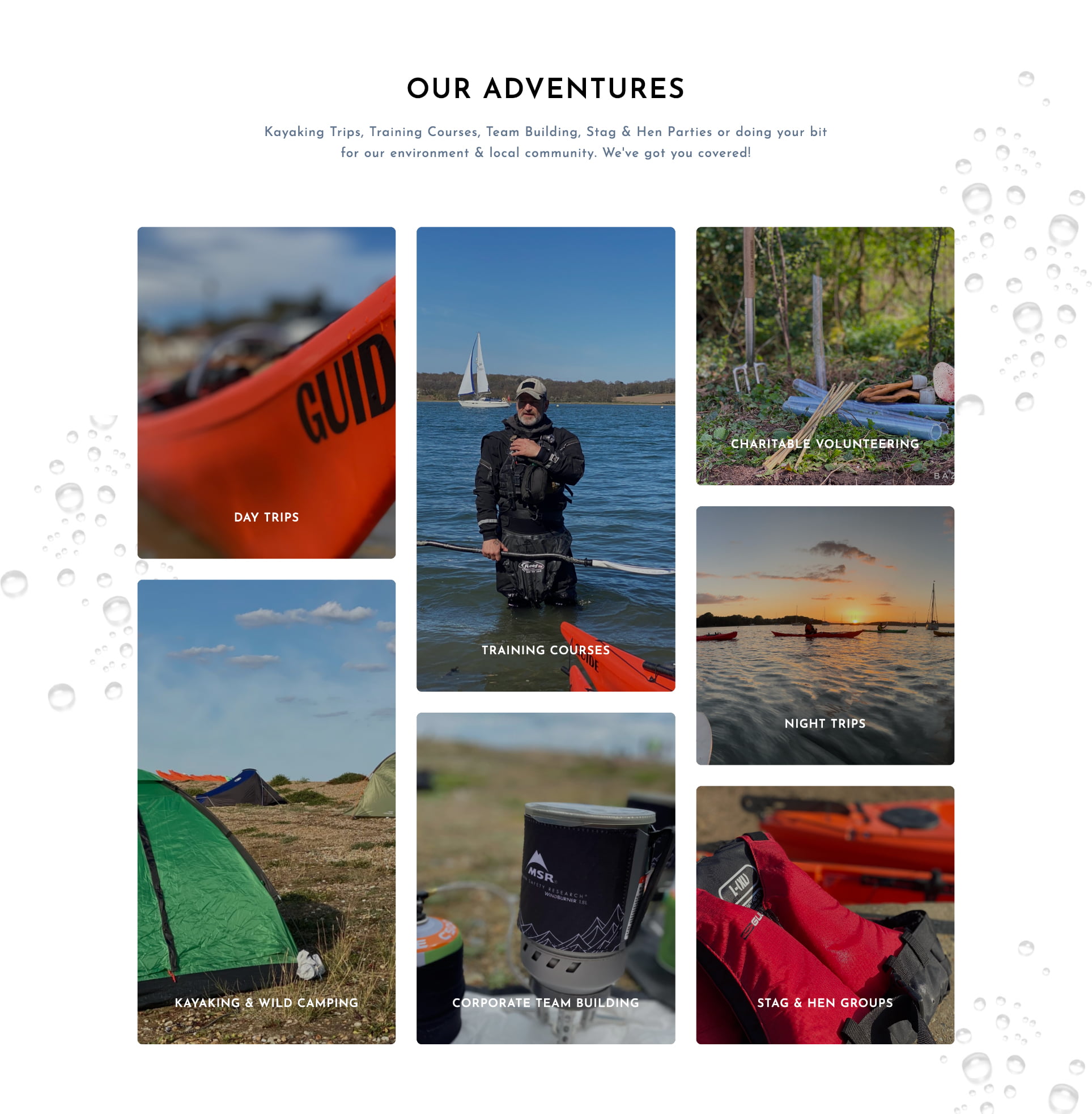 Our web development team designed and custom built a brand new website based on the objectives set out in the digital strategy. By applying state-of-the-art development methods incorporating the latest web technologies, we were able to deliver a platform that was faster, more flexible and more user friendly than its predecessor, and which would help to future-proof the business going forward. We paid particular attention to ensuring the new site performed optimally on mobile. One of the things mentioned during consultation was that staff were doing more and more business away from the office using company iPads, so a digital platform optimised for tablets that would load quickly even over 4G delivered additional value. Along with the main website, we also created all-new bespoke CMS and CRM systems, to ensure ongoing content updates could be handled reliably and efficiently, and to lay a foundation for the company's membership schemes and digital marketing.  We also conducted a
full SEO audit
and updated keyword research which fed into refreshed page titles and meta descriptions.
Speak to a member of the team to see how we can help with your next project.